25 Mar

Kubhera Communications March 18, 2022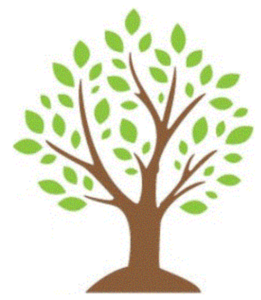 March 18, 2022
Tax Reminder:
The Traditional IRA, Roth IRA, and Custodial IRA contribution deadline is quickly approaching in conjunction with Tax Day on April 15, 2022 in order for those contributions to count on your 2021 tax return.  Any amount put into the account after April 16, 2022, will be counted on your 2022 taxes.  If you are subject to income limits for deducting IRA contributions, or contributing directly to ROTH IRAs, "backdoor" Roth IRA contributions can still be made.  Please contact our office to discuss your options.
Private Equity:
Kubhera will be hosting a Zoom Private Equity Webinar on Thursday March 31, 2022 at 6:30PM EST.  Strategic Data Center is focused on acquiring, developing, and managing data center real estate assets to support the digital economy, cloud and mobile computing.  Strategic Wireless Infrastructure Fund owns telecom infrastructure equipment such as cell towers, which enable 4G and 5G wireless connectivity.
Please reply to this email if you would like to attend.
As part of attending the webinar, we will make a $25 donation through our Sharing and Caring program.  If there is a specific charity or cause you wish to support, please contact the Kubhera team to make arrangements.
On Our Radar:
Here are some factors that are on Kubhera's radar right now:
Items that may impact corporate profits:
Cost of leverage to increase as the Fed raises rates
Commodity price action has been erratic, but trending upward
Geopolitical and Covid impacts on supply chains
Business cycle and rate hikes:                                                                   
Recession risk is real, especially if/when consumer spending weakens
The return to the Fed's targeted 2% run rate may be slow
The Fed has a history of over-shooting its targets with their policies
Personal Finances:
Home mortgage rates are ramping up quickly
Rate-induced slowdowns in demand would slow home building
Any house price reversion to the mean would negatively affect homeowner's equity, and the consumer confidence associated with it
Your Kubhera Team:
Swamy, Ethan, Ganga, Roman, David, & Carmella
Disclaimer:
The information contained in this e-mail message is intended only for the personal and confidential use of the recipient(s) named above.   If the reader of this message is not the intended recipient or an agent responsible for delivering it to the intended recipient, you are hereby notified that you have received this document in error and that any review, dissemination, distribution, or copying of this message is strictly prohibited.  If you have received this communication in error, please notify us immediately by e-mail, and delete the original message.
Please remember to contact Kubhera Enterprises, LLC, in writing, if there are any changes in your personal/financial situation or investment objectives for the purpose of reviewing/evaluating/revising our previous recommendations and/or services, or if you want to impose, add, to modify any reasonable restrictions to our investment advisory services, or if you wish to direct that Kubhera Enterprises, LLC effect any specific transactions for your account. Please be advised that there can be no assurance that any email request will be reviewed and/or acted upon on the day it is received-please be guided accordingly. A copy of our current written disclosure statement discussing our advisory services and fees continues to remain available for your review upon request.